Inspection and Report tools
Easily finding, commenting, reviewing, sharing and tracking reports or inspections generated by a project can be difficult.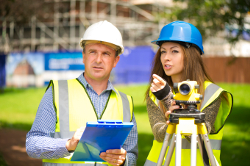 Our Inspection professionals will complete 100% of the required inspections for our project. Orders will be issued on any and all violations found. Re-inspections will be done to ensure compliance. Owners and agents will receive proper documentation to assure that, if necessary, a court would sustain our position. Inspection records are maintained on our cloud based file management system. Building Files will represent the inspection program during the audit.
Building Files inspection tools are the best way to manage reports created by your team. Keep up to date with instant live submissions from on site team members in the comfort of your office or while on the move. Quickly generate, organize and track revisions with our advanced filling system. Utilizing it's customizable directories, commenting, indexing, dating, and search tools. Most clients greatly increase productivity and accuracy of their inspection or report creation processes, making the return on investment possible within weeks of using our inspection tools. With almost limitless flexibility this technology can give your firm the edge, offering a lucrative solution in your highly competitive market. Compatible with all modern web browsers on PC, MAC, or Mobile devices with no custom tools or hardware required, Building Files inspection tools are simple to setup and use.
Commonly used for:
Fire inspections
Commissioning
Incident reporting
Asset management
LEED
Home and Auto Insurance
Building inspection
Local law 10 and 11
And much more..